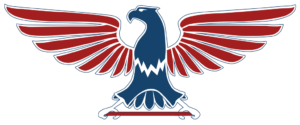 Government agencies face numerous challenges in their quest to transition to a more streamlined and efficient operational environment. Patriot Strategies, LLC. an 8(a), Service Disabled Veteran Owned Small Business (SDVOSB) helps solve those challenges by leveraging our unique suite of exceptional talent, products and services. The highly regarded Patriot Strategies reputation in the Defense community complements our proven expertise in the government healthcare IT and Civilian arenas.  Patriot Strategies's (PS) diverse portfolio allows us to support our customers in building, maintaining and achieving complete and cost effective solutions to new and existing programs. Our unique structure allows us to provide cutting edge solutions in response to the challenges that all organizations face. PS will provide the solutions; while improving our customer's performance and reducing their operating costs.
Staff Experience
Majority are Veterans
100% of executive leadership has Military, DoD and private sector experience
Fully U.S. owned and operated
Company Focus
Principals' primary objectives include continued service to the nation by creating value through proven experience in Civilian, Defense, Intelligence and Anti-Terrorism Organizations supporting Management, Cyber and IT Services, Warrior Transition and Care and Base.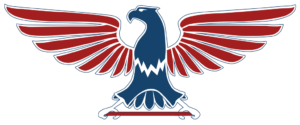 Gregory D. Gadson
Founder, Managing Director
Colonel, USA (retired)- 25 years of leadership. Combat Veteran of all major conflicts the past two decades. Masters Degree, Policy Management Georgetown University, D.C. Bachelor of Science -USMA West Point-TS Clearance
Greg has distinguished service in diverse and challenging environments with various missions to include: training of foreign forces, humanitarian support, counter-insurgency and combat operations.  His career culminated as Garrison Commander of Fort Belvoir, VA where he managed and oversaw the execution of multi-million dollar budgets and contracts responsible for security, facilities maintenance and care of wounded veterans.  Performed duties and responsibilities of city manager of military base supporting 52,000 Department of Defense personnel; executed $200 million budget in support of base operations. During his combat tour in Iraq he lost both his legs and severely injured his right arm to a roadside bomb in Baghdad. Greg recuperated at Walter Reed Army hospital and became an inspiration to those around him. His resiliency and positive attitude made him a sought after motivational speaker and "life" trainer. In response to the growing requests for Greg to speak at corporate and organizational events, Greg founded Patriot Strategies, LLC in 2008.  Since then he has consulted with numerous organizations about overcoming adversity, leadership and teamwork through motivational speaking and training.
Kurt Gutierrez
Finance, Managing Partner
Successful business owner with over 25 years of Executive Leadership, Operations, Sales, and Finance experience. MBA University St. Thomas, MN. Bachelor of Science- USMA West Point- TS Clearance.
Kurt Gutierrez graduated from West Point and holds a Master's Degree in Business Administration from University of St. Thomas, in St. Paul MN. Before entering the private industry, Kurt served in the Army with the 2nd Armored Cavalry regiment patrolling the politically sensitive East/West German border. Kurt business capability spans successful startups to growing mature companies in commercial and government contracting. He is a crisis-tested leader known for metrics-driven business practices that lead to sustainable growth and bottom-line success, and has a proven track record of spurring growth in healthy organizations and revitalizing ailing operations.
Upon Greg's retirement from the military in September 2014 Kurt joined Patriot Strategies LLC merging his extensive business experience along with his remarkable personal integrity to expand and sustain the business mission of providing service to others. Lifelong friends, former Army Football teammates, and Army Veterans, Greg and Kurt are passionate about continuing their service to the nation.
Darin W. Stolte
Chief Growth Officer
Distinguished career of 30 in Executive Leadership, Operations, Sales, Contracts and Finance experience. Bachelor of Science – Elon University - TS Clearance.
Darin Stolte is an accomplished, results-oriented Capture/Operations Executive with 30 years of experience leading mission-focused complex organizations. Darin joined Patriot Strategies to lead growth for the company. He has 30 years of Profit and Loss (P & L) responsibility with a proven ability to win new business and expand revenue in diverse portfolios. Darin is a strong, "growth-driven", business process advocate with experience analyzing business requirements to develop effective business-winning solutions, improve competitiveness, and optimize client offerings and delivery. He has a proven record of success by aligning operations and business development to achieve organizational goals.